Version 1.0 of our coloring books includes 8 artworks in the public art collection: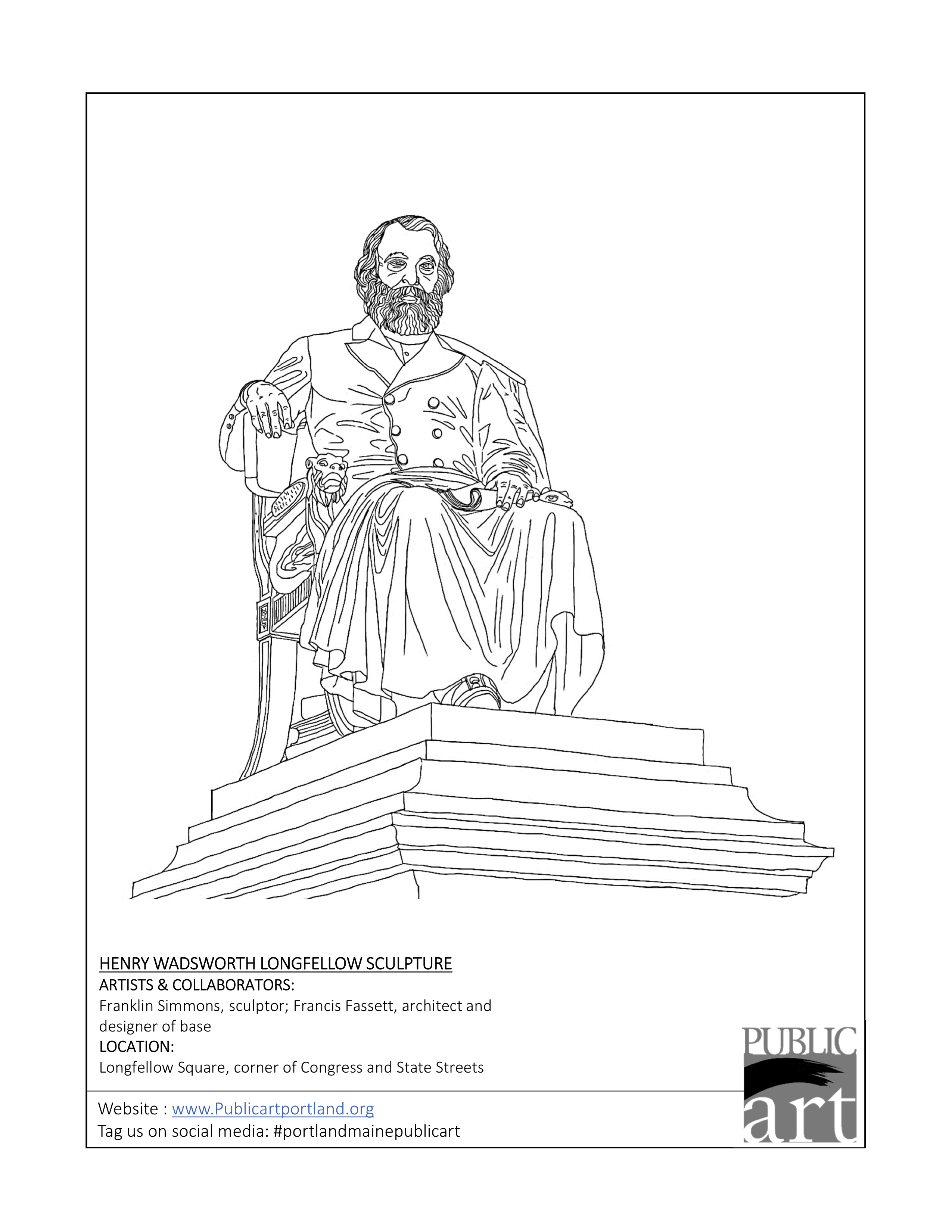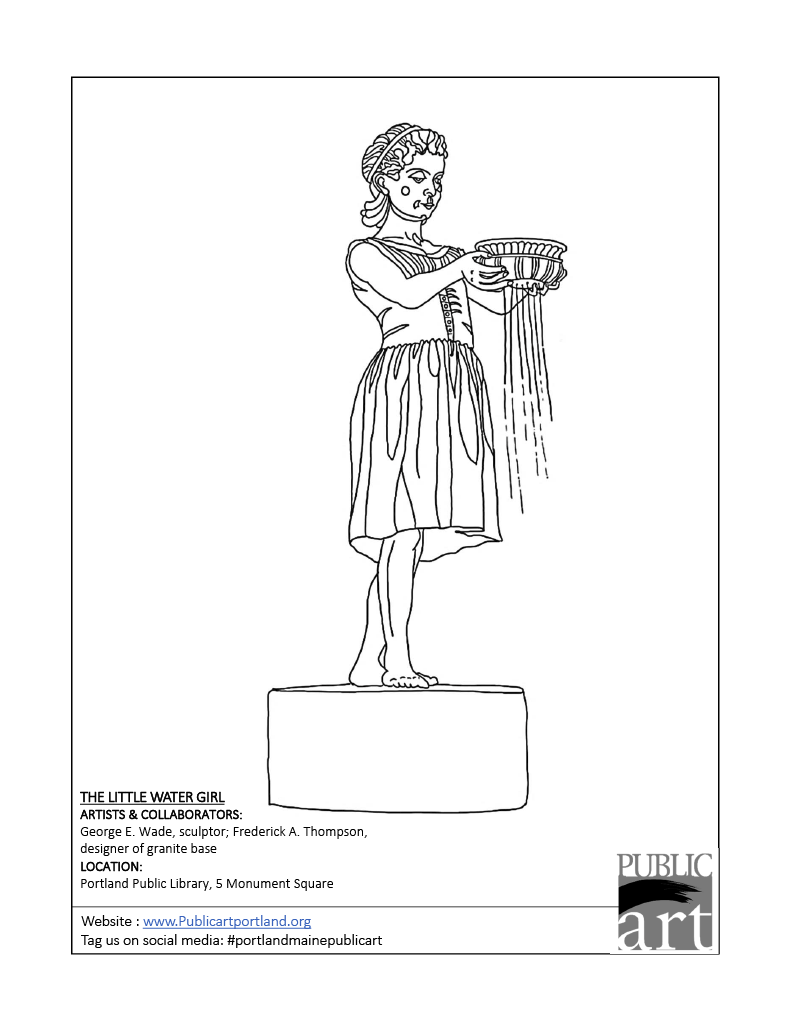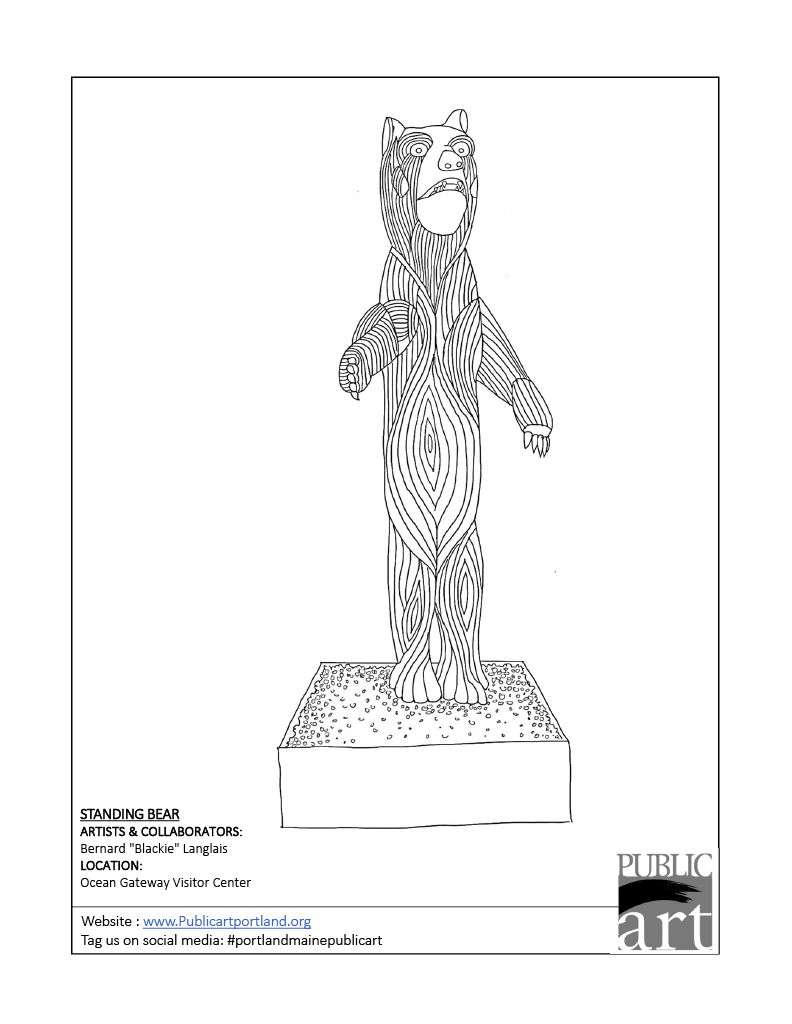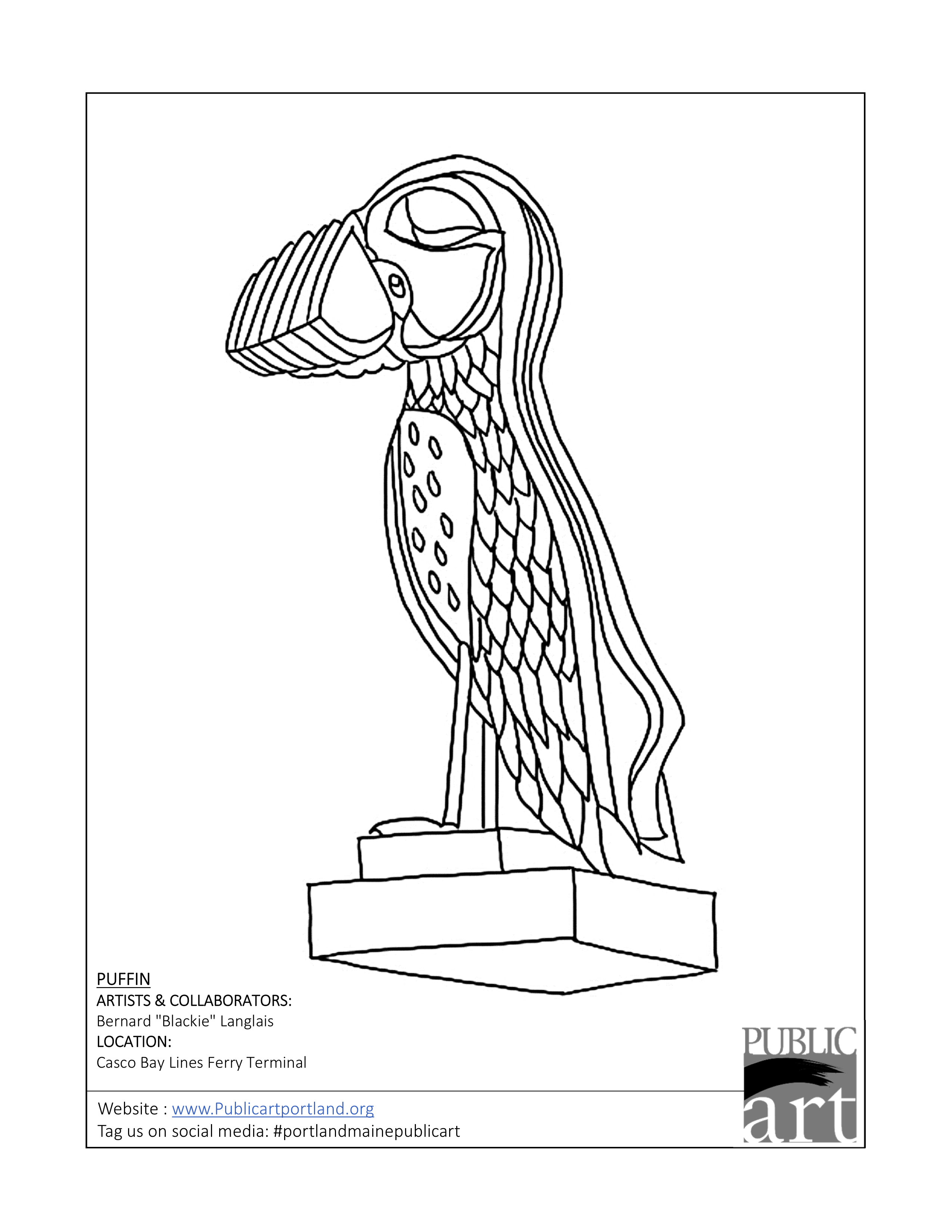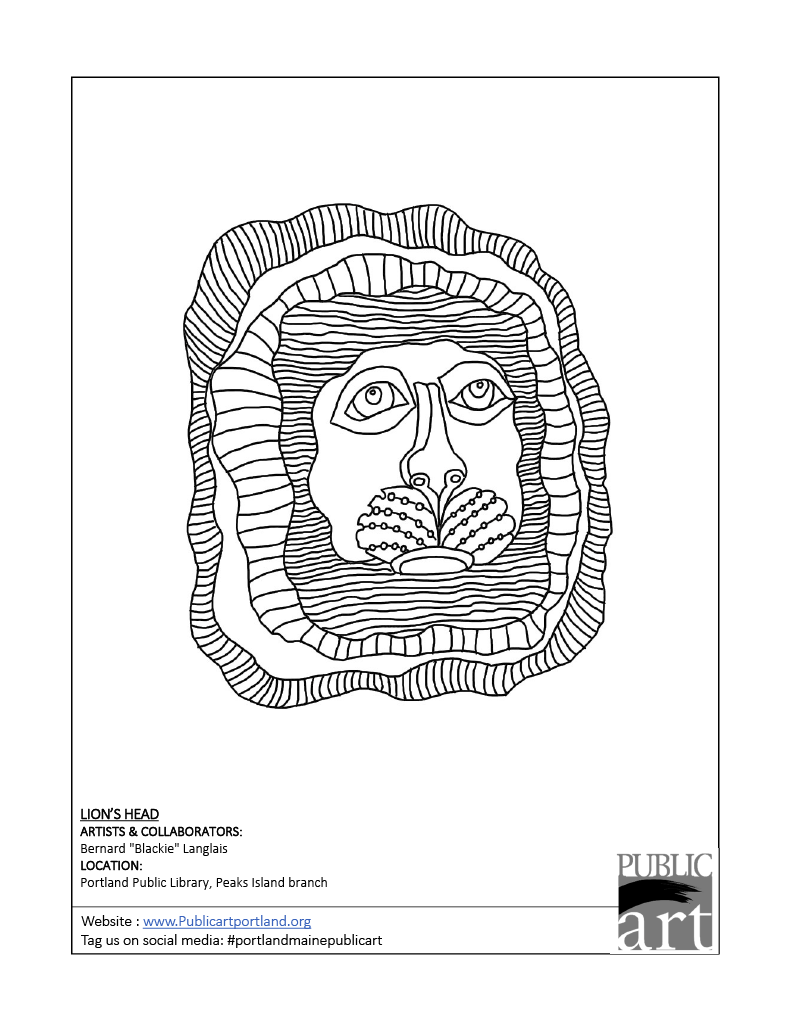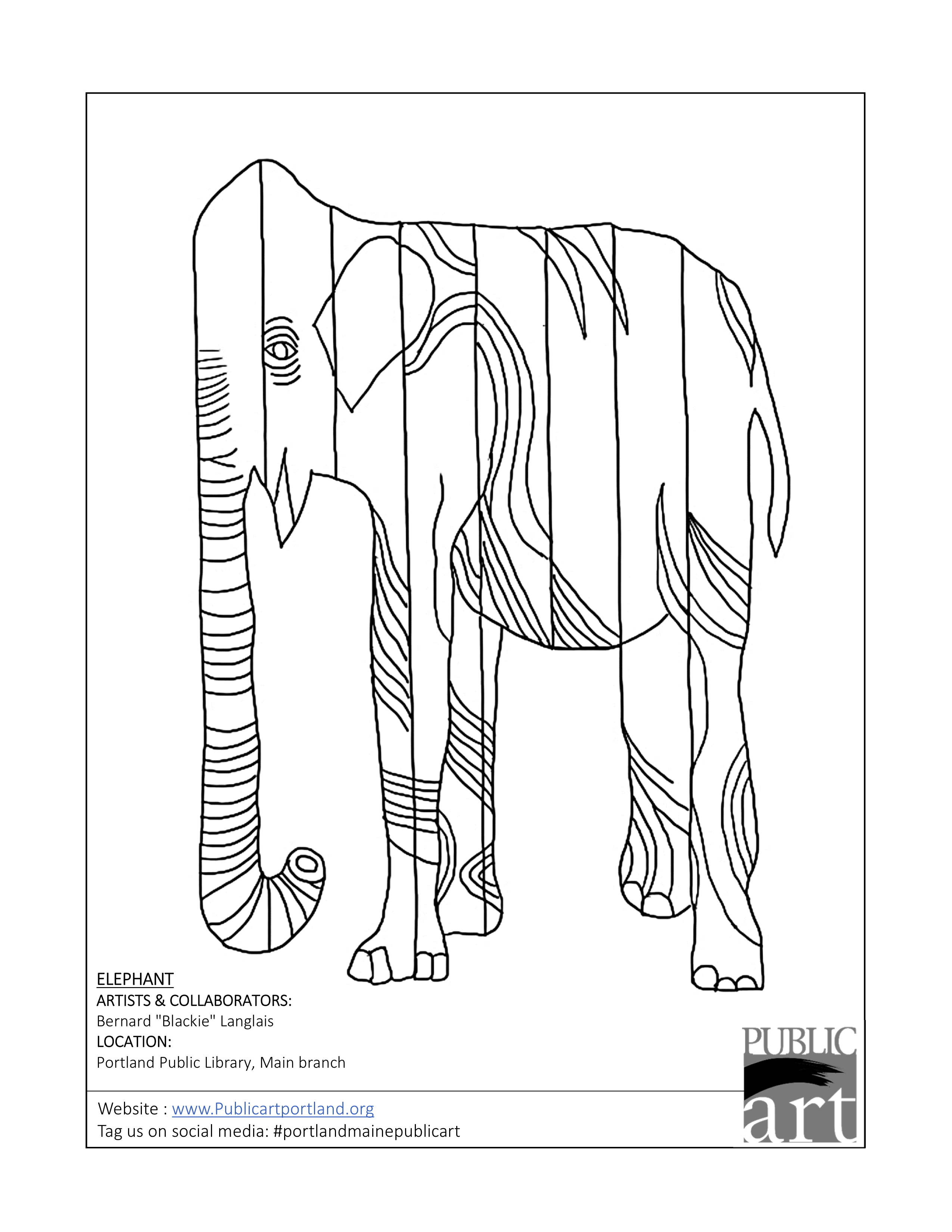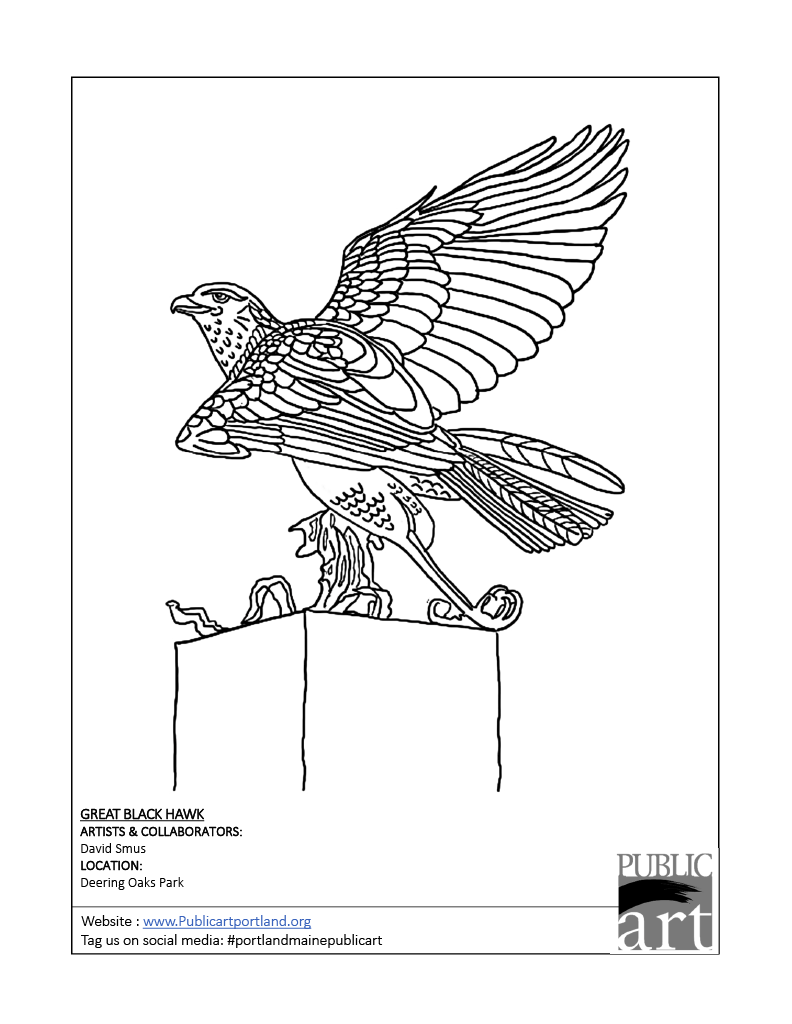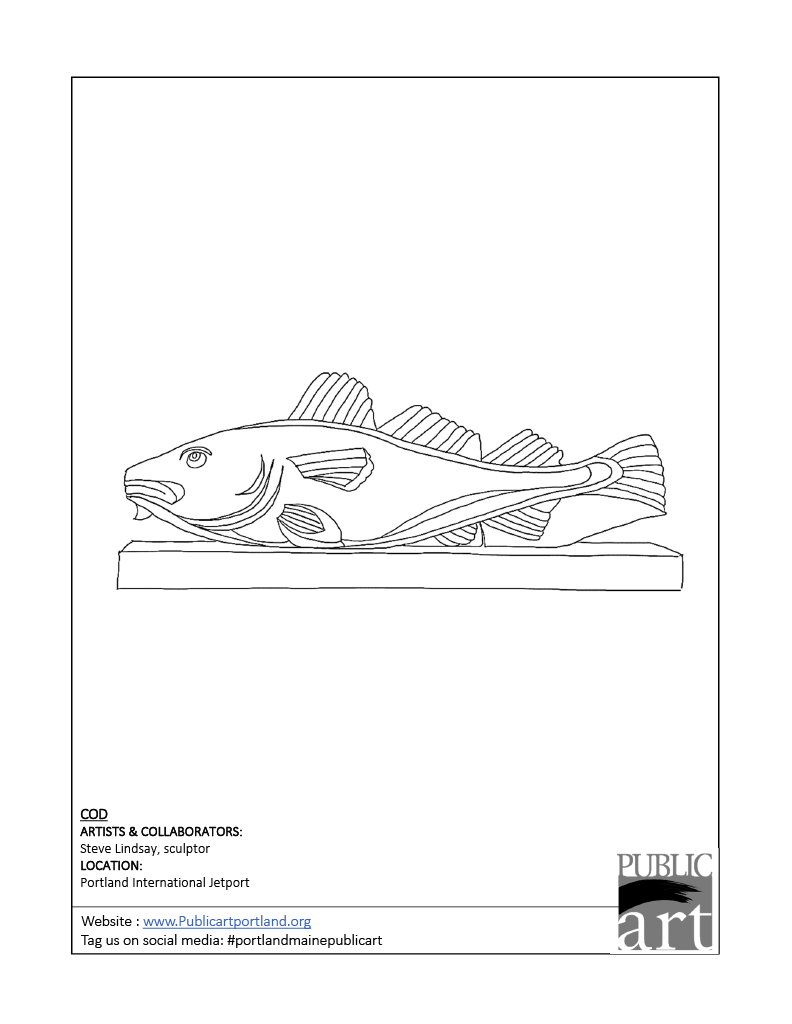 Coloring books have been distributed to the YMCA of Southern Maine, Portland Parks and Recreation, the Boys and Girls Club, and Portland Public Schools.
8 piece crayon sets were distributed with the first batches of coloring books. Coloring books and crayon sets are free but donations are welcome!! If you're a school, children's program or restaurant and you would like us to deliver coloring books and crayons, please contact us at publicart@portlandmaine.gov.
You can always download and print the PDF, and artists can use their preferred medium. Here's a link to download the PDF:
CLICK HERE FOR THE FULL BOOK OF 8 COLORING SHEETS
Call to artists!!! The Portland Public Art Committee would love to see your completed coloring pages! Email us: publicart@portlandmaine.gov or share your work on our Facebook page: @PublicArtPortland and Instagram: @PublicArtPortland